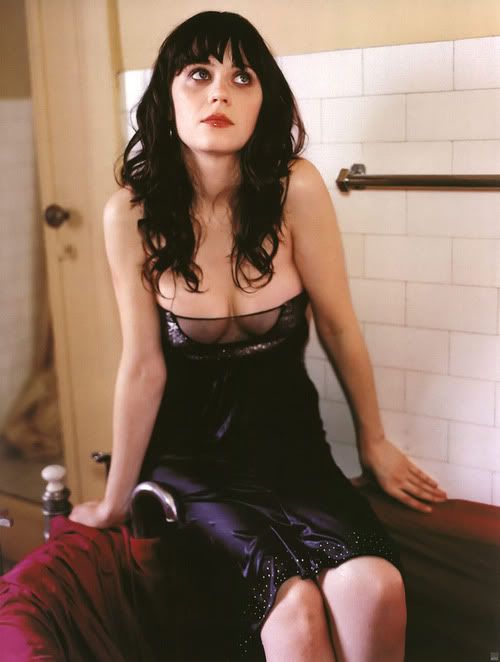 There are alot of us out there. Those who love Zooey Deschanel. She is beautiful and talented and she's in a band. She has an amazing sense of style. And I hope when I grow up I can be like her(except I am older than her). From a photography stand point, I have never seen a picture of her that wasn't unique. She has the ability to pull you in to every image. Whether she is being a fashionista or cute and quirky, all of her images are amazing.
From the first time I saw her in Almost Famous, she has been one of my favorite actresses. And she even played on off beat Dorothy (DG) in the Tin Man mini-series. And she is the only reason my husband will watch Failure to Launch. She is the greatest comedic side kick, and stole the show!
Ok, I am done. But I do want to say that I am uber excited about (500) Days of Summer with our girl and Joseph Gordon-Levitt. I comes out this year...Keep your eyes peeled.