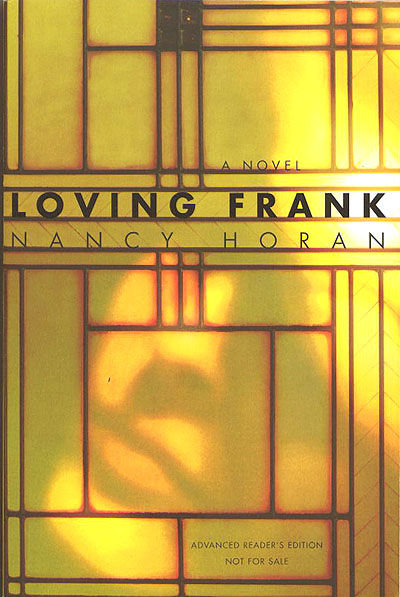 So, the book I am currently reading is Loving Frank by Nancy Horan. I picked up in the Indianapolis Airport on my way back to Texas because a: I forgot my traditional Jane Austen read, b: my IPod was dead, and c: I had a 3 hour layover in Dallas. I chose it because I did not want to read Nora Robert or Tom Clancy or Toni Morrison. And I have already read all the Twilight books (I know super geek). It is absolutely wonderful.
It is about a woman who has an affair with Frank Lloyd Wright. I have always been drawn to Wright, maybe growing up in the Midwest where his work is prevalent. Every time I go to the Chicago Institute of fine Art, I go and look at his furniture pieces. And a few summers ago at the Gillies Family Reunion in Spring Green, Wisconsin we went to see Taliesin. His ability to create a structure within a landscape without taking away from the beauty of nature is amazing. Maybe because I grew up in suburbia and every house matched the two doors down. And every time they build a new subdivision they bulldoze over the landscape.
Anyway, the book is not so much about Wright, but the emotional struggle of a modern woman feeling the pressure to conform to traditional ways. Unable to live the way she wants to in her heart. It's also set during the beginning of the women's movement. I recommend this book to everyone… and I haven't even finished it.
And on a side note, I want to live in a Frank Lloyd Wright house. But I looked at the ones on sale, totally out of my price range. And in the latest issue of Where Woman Create, one of the artists lives in a house designed by a Wright protégé, it's beautiful. Maybe when I win the lottery!