I know what you're thinking...She's late again with her double tap tuesday post, but I promise you it was totally on purpose because it's St. Patrick's Day. It's a big deal in our home because I married a Patrick! And this morning when I asked if he was going to wear green her replied " My name is Patrick, I don't have to do anything...it's my day." He's so humble, my baby. So, to everyone out in blogland Happy St. Patricks Day! And instead of a true double tap tuesday, I thought I would share some things that will make you smile on this lovely day.
Here he is the man himself!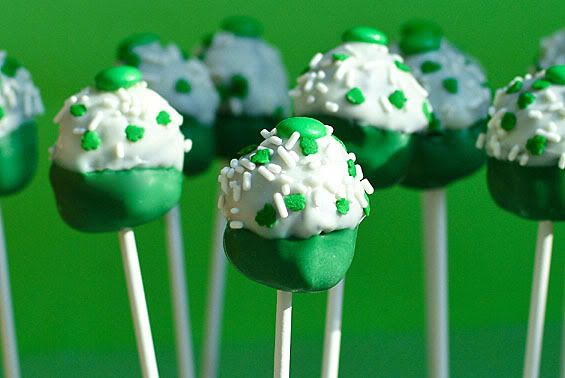 I would love to own a pair of these
I wish my yard looked like this
Crafty Green Goodness
Tonight I will have one of these!
And to end this Irish-y post with a poem by one of my favorite Irish poets, William Butler Yeats
DREAM OF A BLESSED SPIRIT
LL the heavy days are over;

Leave the body's coloured pride

Underneath the grass and clover,

With the feet laid side by side.

One with her are mirth and duty;

Bear the gold-embroidered dress,

For she needs not her sad beauty,

To the scented oaken press.

Hers the kiss of Mother Mary,

The long hair is on her face;

Still she goes with footsteps wary

Full of earth's old timid grace.

With white feet of angels seven

Her white feet go glimmering;

And above the deep of heaven,

Flame on flame, and wing on wing.
Happy St. Patrick's Day Everyone!