Well, I'm behind again this week. One day I'll catch up. But today, I have to tell you about two of my favorite things right now!
I trudged through my adolescent years during the 90s. The soundtrack of my teen years is littered with Pearl Jam, Bush, Nirvana, and Hole. I wore flannel plaid almost every single day in the eighth grade and for eighth grade graduation I wore a black and pink patchwork baby doll dress (no fishnets...mama said no). I really wanted to look like the girls in Veruca Salt or Courtney Love. One of my fashion obsessions during these angsty years was a pair of Doc Marten combat boots. Sadly, I never received a pair of Doc Martens but my mother being the thrifty goddess she is, bought me the closest knockoffs she could find. Thanks Mama!
Veruca Salt






Courtney Love in the 90s


Well, now 90's slightly grunge and combat boots are all the rage. I'm too excited!
Even Celebrities love Combat Boots!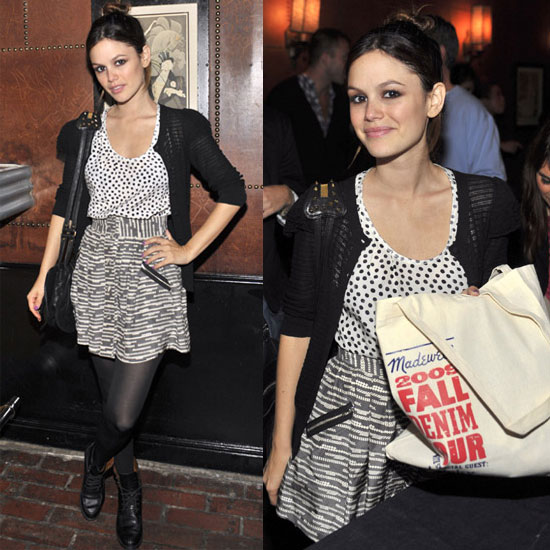 I love Rachel Bilson's style.
I love Diane Kruger too!
Feel Like owning a pair yourself...I ordered these for $27.50
I am very lucky to have inherited my loving mother's super thick, crazy-fast-growing hair. I am also very lucky to be able to wear it both wavy and straight. But as a grow older (and hopefully wiser), my hair has become very dry. I decided to try something new just to see how well it would work.
Everyday when I get out of the shower I use the Aveeno Nourish + Condition Leave-in Conditioner.
Every other day, I have been using the Garnier Fructis 3 Minute Undo. It claims it can repair icky damage.
If anyone has found an amazing reasonably priced hair product that they love, please let me know.